Swaddle Organic Cotton, Classic Stripes
Regular price

Sale price

$50.00
Introducing the ultimate in baby swaddling comfort – the Swaddle Organic Cotton, Classic Stripes. Made with buttery-soft organic cotton, your little one will stay cozy all night long.
Our swaddle is designed for ease and convenience – simply pull and stick into place with the touch of your hand. No strips, buckles, zippers or buttons to fuss with. The adjustable wings also secure easily with a simple touch, while the friction-based adherence allows for effortless adjustments and diaper changes without having to fully unwrap your baby.
And with a certified hip-healthy design that allows for proper flexion of your baby's hips and legs, you can rest easy knowing your little one is safe and snug.
Machine washable for easy cleaning, this Swaddle Organic Cotton, Classic Stripes is a must-have for any new parent. Order now and experience the ultimate in swaddling comfort for your baby.
Why a Swado swaddle?

Adjustable wings secure with the touch of your hand
Adheres by friction making it easy to wrap, make effortless adjustments, and change a diaper without unwrapping baby
Certified hip-healthy design allows flexion for hips & legs
Machine washable
Made with GoodCatch

Made with GoodCatch, the only silent and soft fastner.
Your baby's needs in different stages

As your little one grows, they learn new motor skills every month. Swado helps your little one. Read more
Share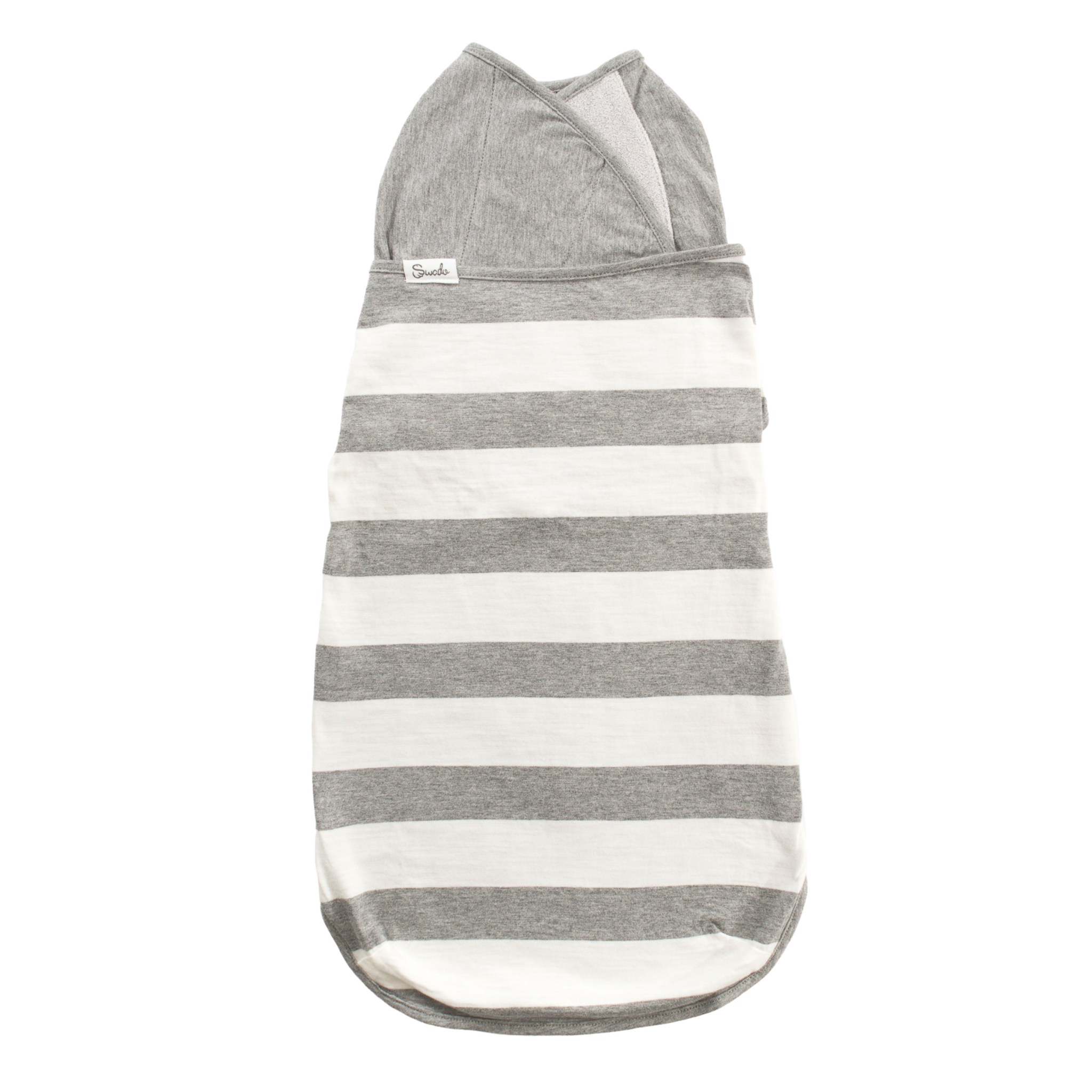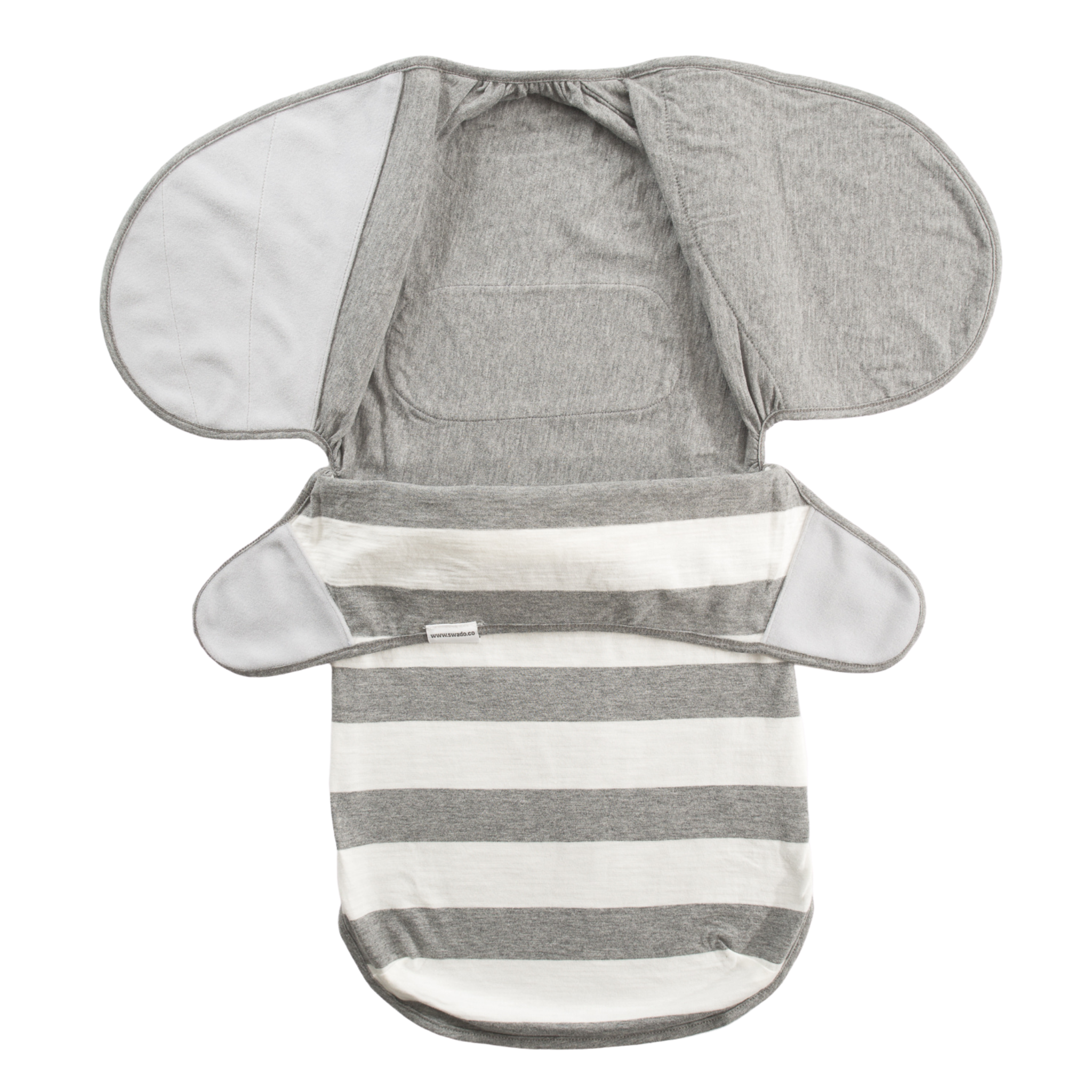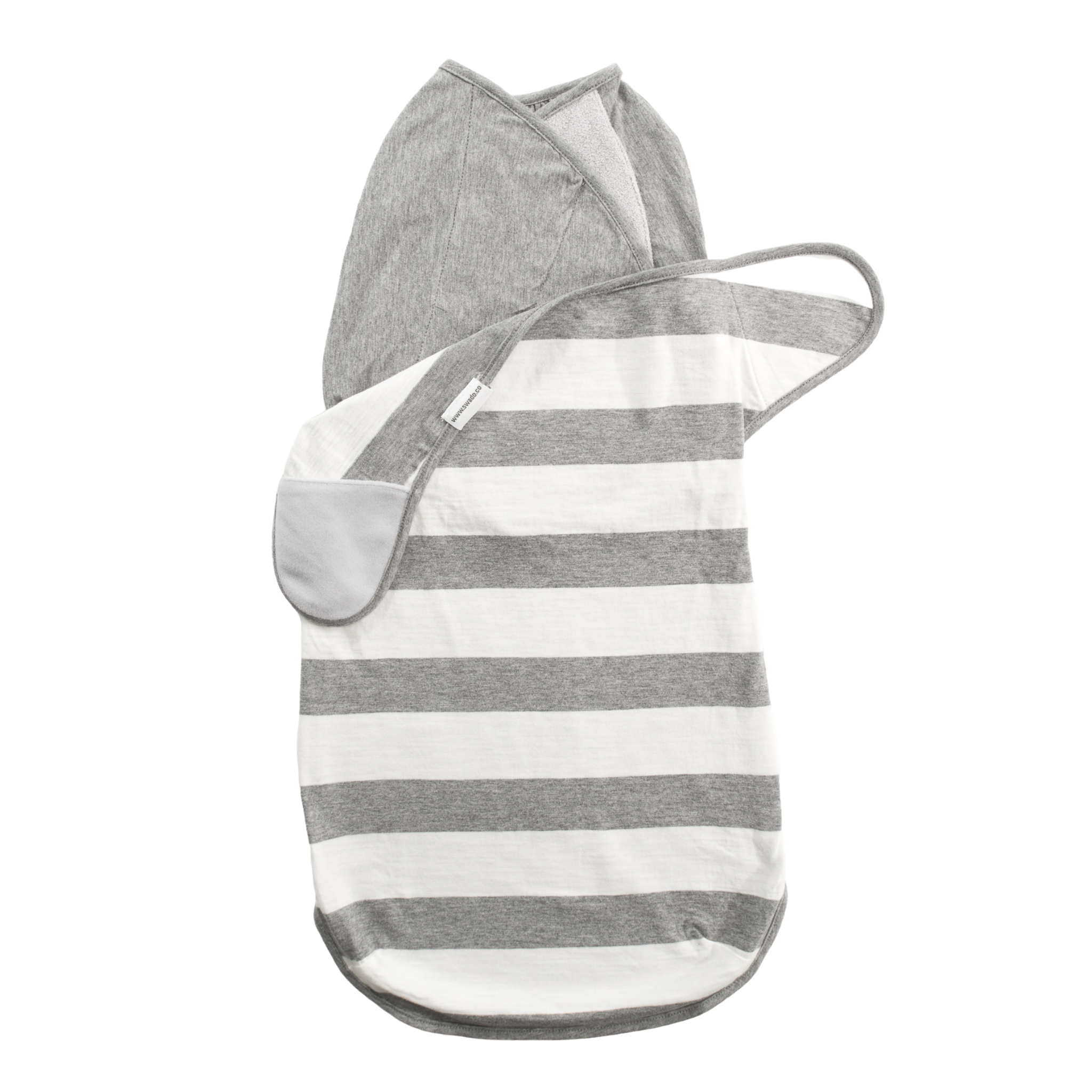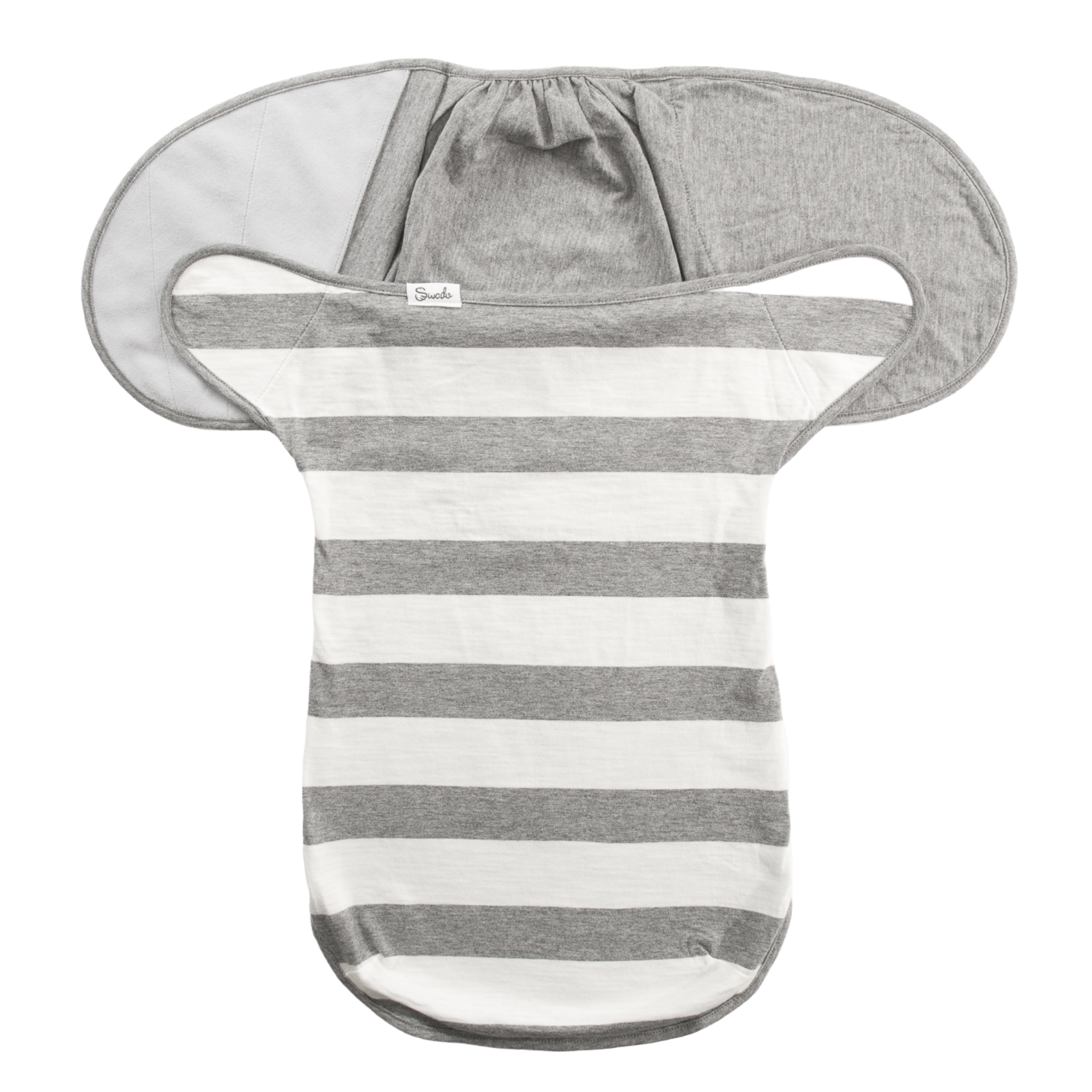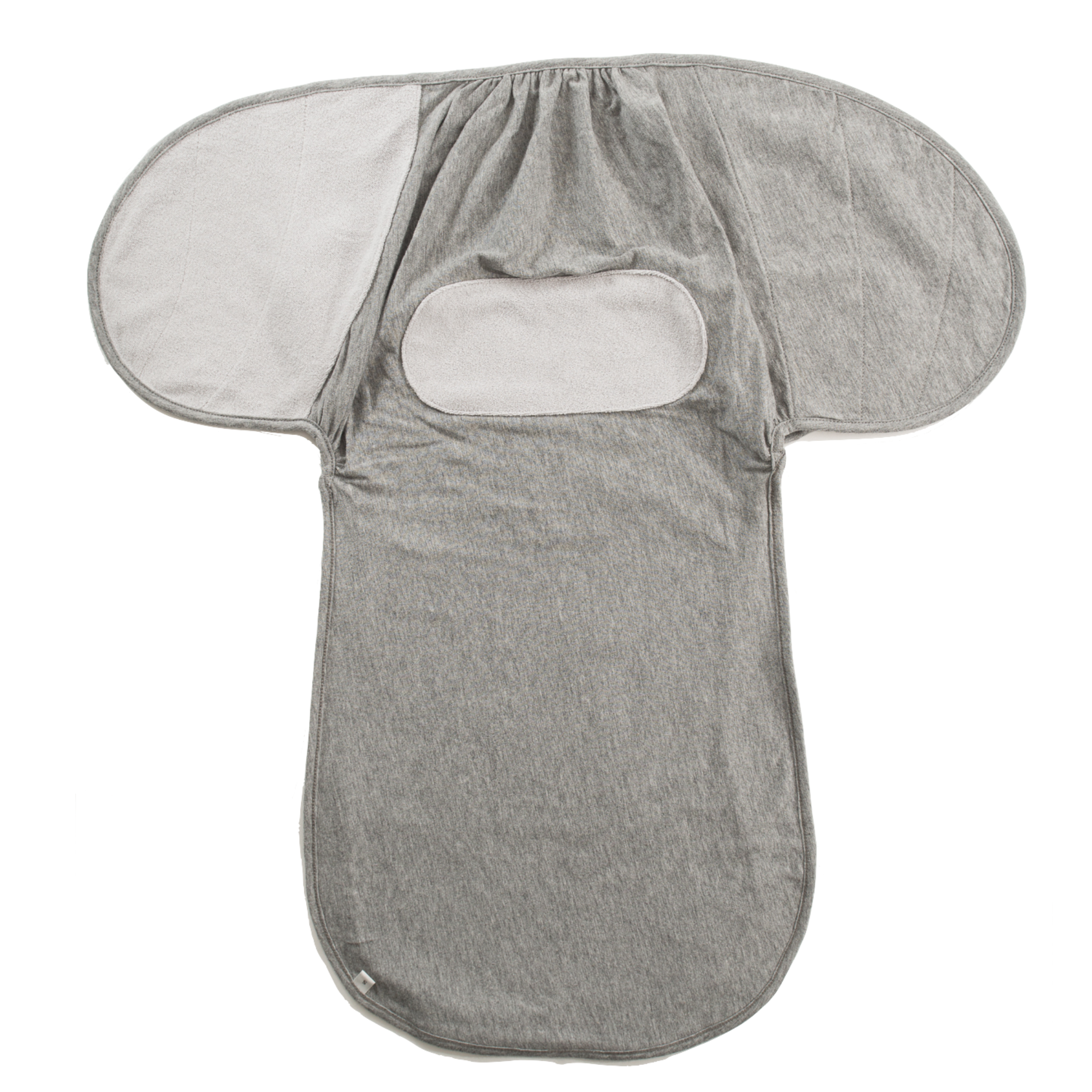 My favorite swaddle by fast
So soft, so strong, so silent!
Best swaddle!
It's quiet and comfy! Both of my babies slept well in it. It's also easy to use, especially on those late nights.
Postpartum & Newborn Care Specialist Approved
I own and agency that works one-on-one in homes with new parents helping then in the fourth trimester. I get to try out all kinds of cool products. I've been using the Swado Swaddle for some time now and I absolutely love it for changing diapers without startling or even waking babies. It's soft velcro is sturdy and secure, but quiet enough to change diapers like a ninja! Finally a swaddle made for diaper changes!! Great product. Now I'm justing waiting for the jersey knit material swaddle to be back in stock!
Disappointed
After reading the reviews, I wasn't thrilled with the product. My daughter is 3 months and kept making her way out of the swaddle. I wouldn't recommend this swaddle if your child is a kicker and uses her arms to break out of a swaddle. My daughter is also long (tall) so I wouldn't be able to make use of this product next month as I found the medium short/limited room for a child to grow in. It took a while to get to me and I wasn't impressed that I had to pay again for the parcel to be delivered to me so overall, it's not worth the $100 + I spent on it. Ended up purchasing another swaddle so it was a complete waste of my time and anticipation.
Classic Stripes, Organic Cotton